SLOW FOOD YOUTH NETWORK INTERNATIONAL
We are the world's future food leaders, entrepreneurs, farmers and consumers. We are the ones that can take action and change the system from within.

The Slow Food Youth Network (SFYN) is a group of young people, 18-32, who have been brought together through their shared passion in tackling current food issues and create a better food future. The network reaches all over the world to youth in about 150 different countries, uniting young food enthusiasts, chefs, activists, students and food producers to debate and learn about the World of gastronomy.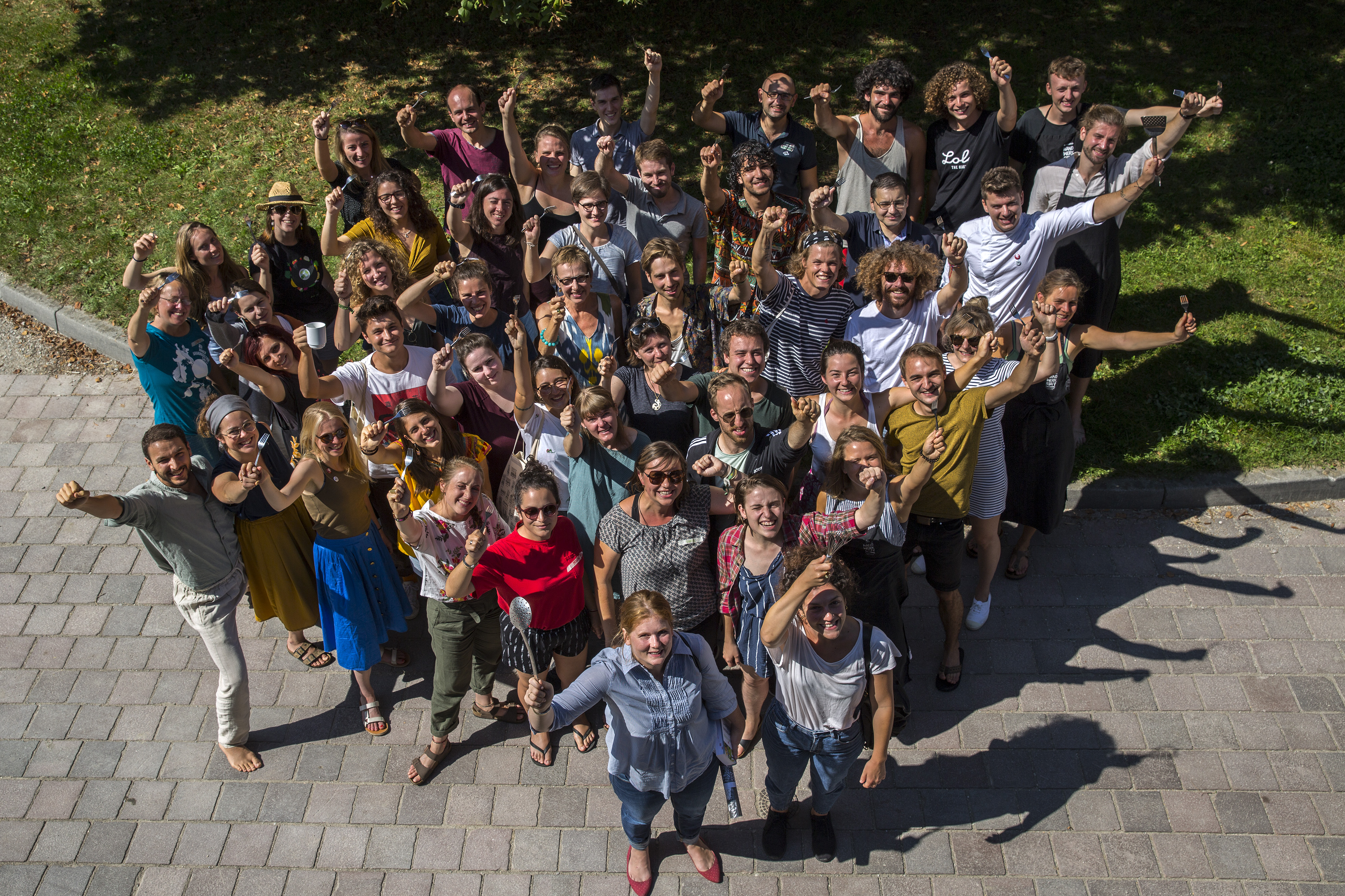 SFYN. Photos courtesy of Slow Food Europe and Slow Food Deutschland
Over 150 communities throughout the World
With communities in Malawi, Chile, Burkina Faso, Tajikistan, Ghana, the Amazonian rainforest, Paraguay, Lebanon, Kenya, India, Mongolia, Japan, Palestine, Jordan, you'll be connecting with people from so many different social, professional and cultural backgrounds. This strong and versatile network of change makers will help shape a better food system for the future.
Learning & Campaigning




Below are three areas in which SFYN members are learning about our current food system, working out how to impliment positive changes and engage an even wider audience regarding current food issues.
︎
WDSD
World Disco Soup Day
(WDSD) works to celebrate unloved ingredients and raise awareness of food waste. Collecting unwanted produce from local restaurants and grocers, participants create dishes to enjoy with each other and the public. Food doesn't have to look perfect to taste good.
Learn more about World Disco Soup Day︎︎︎
︎
The Academy
An educational platform broadening horizons and developing solutions for a better future. Participants deepen their understanding of existing problems in the food system through field trips, lectures and workshops held by individuals and organisations experiencing it first hand.
Get in touch below to investigate setting up your own.
Hosting a podcast and creating a zero-waste recipe book are some of SFYN's latest endeavours. If you're interested in getting involved or keeping up to date with this game-changing network be sure to follow them below.

EXPLORE OTHER AREAS

Discover how cooks are supporting local growers and producers through cooking local recipes.


Restaurants, growers, grocers and organisations all celebrating and promoting Scottish produce.