SLOW FOOD YOUTH NETWORK SCOTLAND
"What does real food mean to me?"

In 2015, SFYN Scotland celebrated their launch by hosting an Eat-In on Edinburgh's Royal Mile, the purpose being to raise awareness of issues within our current food system. They asked the question,
'what does real food mean to me?'
The Eat-In, aiming specifically to discuss what makes our food meaningful, invited passer-by's to also join in the conversation on how to create a stronger bond with our food and where it is produced. Members all brought their own dishes to share with the others, leaving with fire in their bellies (not to mention a full belly) to make a change.
Have a read of Nourish Scotland's
write-up
on the event to learn more.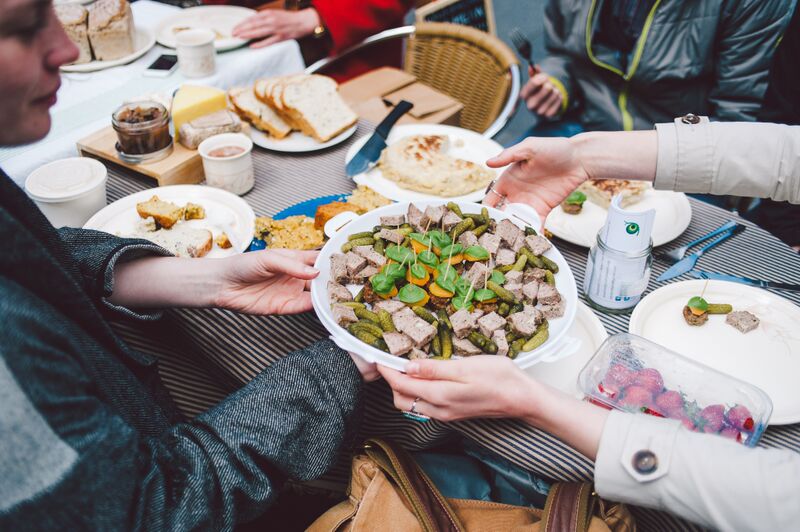 If you're interested in learning more or becoming a member of Slow Food Youth Network Scotland be sure to get in touch with them below.

EXPLORE OTHER AREAS
An annual, worldwide day, of cooking, eating and dancing in order to fight food waste. Founded by SFYN.


Discover other events held by SFYN Scotland in collaboration with Slow Food Glasgow.